Beena Parmar from Moneycontrol wrote about Artoo's tech offerings to the small borrower. You can read about it here or online
Financial inclusion is taking a step ahead with more fintech players using technology and big data to help smaller borrowers with zero digital footprint and no documentation gain access to formal channels of banking.
Technology and data analytics have been put to good use by many fintech players such as Artoo, Innoviti, ArthImpact, FlexiLoans and others to explore the largely untapped market.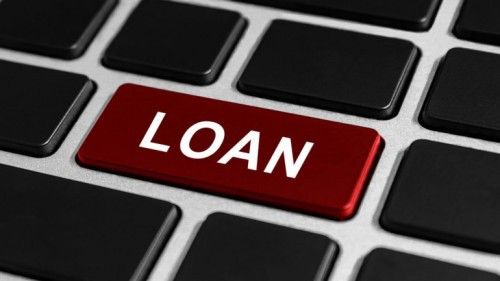 Away from formal channels of banking, more than 50 percent of Indians in need of money do not get access to funding because they don't have a borrowing history. But there is huge data availability and these fintech players are cashing in on the data using technology to give small credit.
Abhishek Kothari, co-founder at FlexiLoans who has worked for 12 years as an analytics professional after graduating from IIT Bombay, said, "There is lot of data available from across Google, mobile data, Aadhaar, credit data, connect some of them through social data like LinkedIn, Facebook all of which are linked to hundreds of more people. We are experimenting alternate credit data and trying to collect psychometric data as well to assess the credit profile. The more data we collect, the more powerful we become."
FlexiLoans, an online lending platform for micro, small and medium enterprises (MSMEs) is using tech and credit algorithm to facilitate end-to-end solutions including acquisition to credit appraisal to recovery of loans starting from Rs 10,000.
Ritesh Jain, co-founder, FlexiLoans, says, "Banks do not do this. We give loans from one month to up to three years and within 48 hours the loan is disbursed. All are 100 percent collateral-free and unsecured loans."
Apart from banking partners, it is tying up with merchants like Flipkart and petrol pump owners to help their sellers and truck drivers get loans for inventories of 2–3 days.
According to Jain, the sellers also get cash discount on upfront payments, so both Flipkart and the seller benefit by getting loans from them. It makes business sense because there is money, accessibility at the right time with the right proposition.
ArthImpact is another a digital on-tap lending platform, founded by former CEO of Airtel Payments Bank and the founder and CEO of FINO Paytech. It provides loans from Rs 2000 up to Rs 1 lakh to bring the benefits of "India Stack and Jan Dhan" to households and small businesses in India with an income bracket of Rs 1 lakh to 5 lakh per annum.
Banks such as HDFC Bank and Axis Bank are also harnessing fintech players by giving them an in-house platform to help the banks reach the last mile digitally.
Artoo, a fintech firm which facilitates loan origination system to tap the small borrowers that have irregular and undocumented income, is bringing digitalisation to their doorstep.
Sameer Segal, Founder and CEO, Artoo, said, "We have tied up with eight lending partners to give loans from Rs 1 lakh — 25 lakh by roughly spending 30 minutes at the borrower's doorstep to use basic information from borrowers, their customers, which is pooled in and analysed through data analytics. We have inverted the process of SMEs coming to banks. These borrowers range from kirana stores to small restaurants to farmers with a few cows, small fields, etc. and there is lot of informal information available on them."
Artoo provides technology and customised solutions to its eight lending partners which include banks, non-banking finance companies, microfinance institutions and small finance banks, which originate all the loans compressing the loan cycle and cost of acquisition for lenders by nearly half.
With over 90 percent of small businesses outside the formal channels and the reach of internet and smartphones only likely to grow, players are likely to thrive on the vast data and the potential credit market in India.