Around the same time as Artoo celebrated its 6th birthday, our long-term partner and first client Ujjivan started its journey of becoming a Small Finance Bank. The giant step was met with initial phenomenal success, when Ujjivan made its first Initial Public Offering (IPO), which was oversubscribed over 41 times and considered the most successful microfinance IPO in India's history. At the cusp of our 6th year milestone and Ujjivan's success we pause to reflect on our relationship with them.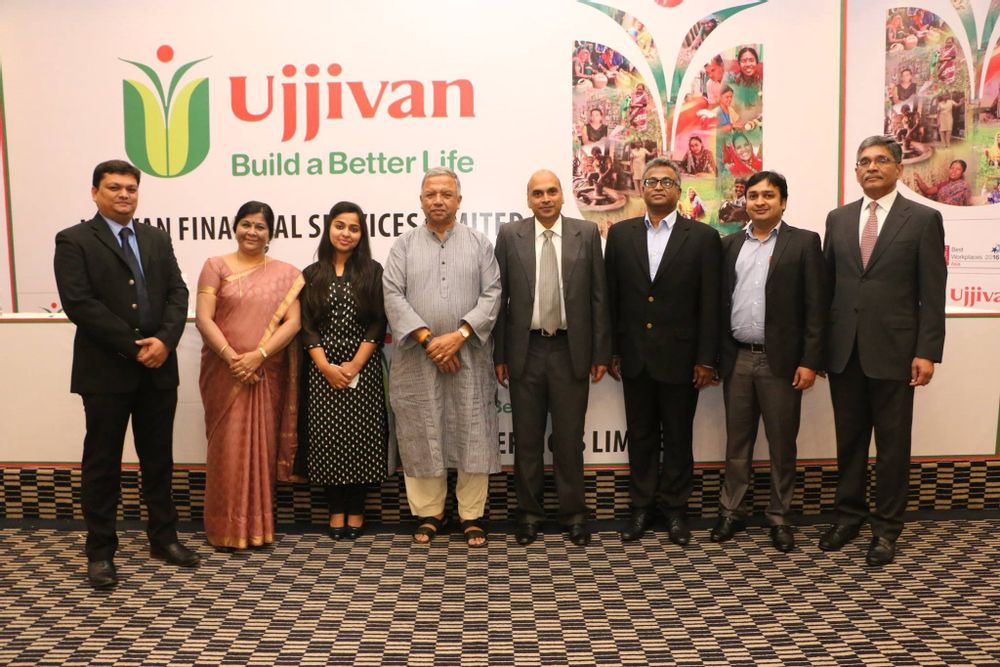 Ujjivan's IPO. Source: Ujjivan.
The success of Ujjivan is a powerful statement about the value of providing financial services to the economically active poor, and the importance of digitizing such a business model from an early-stage. The underlying Ujjivan ethos has always been an innovative one. And it was this ethos that encouraged a startup like Artoo to build a one of a kind solution for financial inclusion.
In the August of 2014, Ujjivan successfully tested its first pilot with Artoo. Their foray into mobility solutions two years ago also marked the reinvention of the individual lending process, which was one of Ujjivan's key market differentiators. The ambitious pilot spanned over 2.5 months, and Ujjivan disbursed 700 loans worth Rs.5 crore on Artoo's platform.
"From a strategic perspective, we definitely need a handheld solution to improve our data quality and productivity. The field users embraced Artoo's technology as it helped them reduce error rates and TAT (Turn around Time), and improve productivity. The pilot results are encouraging."( Mr. Samit Ghosh, Ujjivan CEO)
Ujjivan was always a strong visionary in advocating and pursuing digital revolution to improve its field operations and Artoo was the first to convert their vision into reality.
Individual Lending (IL) has been Ujjivan's turning point and will continue to be a solid base for their future growth. Artoo's LOS has been playing a key part in digitizing the IL domain, and hence Ujjivan can confidently boast of being digitally advanced in this space despite the emergence of competition.
"Basically we look at the future, growth is going to come mainly from our individual lending to the micro SME sector and also for housing… Irrespectively of competition mounting on the digital front, we are already pretty advanced in digital technology." (From Mr. Samit Ghosh's interview on CNBC-TV18)
Today, as Ujjivan ushers into small finance banking operations, it's decisively integrating its IT infrastructure and implementing core banking solutions by investing more than Rs.300 crore and partnering with several big names in the IT industry over the next five years. On 7th May 2016, the current and future technology partners of Ujjivan were invited to celebrate these new beginnings. This event was special because it showcased Ujjivan's belief that technology is core to their business and how they identify themselves with innovation. It was a special moment for Artoo as we were invited to share the space with Wipro, Infosys, Cisco, Oracle, Microsoft, IBM, CRMNext, IndusSoft, and CraftSilicon. Veterans in the Banking, Financial services and Insurance (BFSI) domain were a prominent sight in the audience.
"To support the high volume business and to meet security and compliance requirements of different regulatory authorities, strong and secure systems are required at the core. We have selected all proven softwares in Banking Technology after carefully evaluating each system for the specific requirements. We are creating a strong IT backbone for the upcoming Small finance bank."( Mr. Deepak Ayare, Ujjivan CIO)
These words of Mr. Deepak Ayare, Ujjivan CIO reflect how he envisioned this event to be an evening in the company of all partners to meet and collectively work towards one goal, that is, help Ujjivan lay the foundation of banking-level technology with the no or few hiccups. It was obvious that everyone should see each other as partners rather than competitors.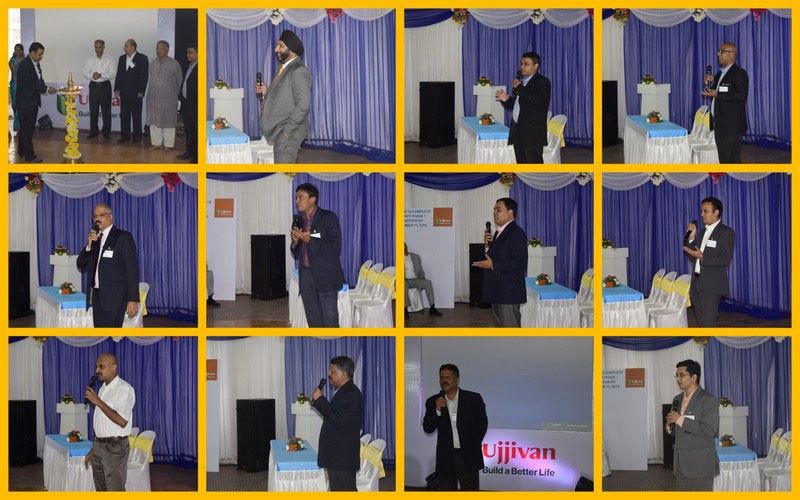 Sameer is one of speakers at Ujjivan's IT & Mobility kickstart for its proposed Small Finance Bank. Source: Ujjivan.
Sameer spoke about his relationship with Ujjivan at this event. He first saw Ujjivan as an intern, where Kavita was already an employee for 3 years.
" Ujjivan has been a great partner for Artoo, someone who is extremely innovative and ahead of the curve. When no one else believed in technology or smartphones, Ujjivan gave us a chance and was willing to try out something new. We identify ourselves with Ujjivan because they have become leaders from ground up. Their underlying spirit, the energy that drives them, it's all centered around a sense of responsibility, right from the senior management to the front-line staff. We also envision our future in collaborating with other tech companies who could be our partners and allies in delivering complete digital lending solutions, besides supporting Ujjivan to be a strong technology-driven bank in the future." (Sameer Segal)
Ujjivan's IL is now fully digitized, and Ujjivan now captures the entire end-to-end loan process in a single visit, which has been pivotal in reducing operating costs and improving productivity. It is proven that digitization is the only way forward for such businesses and that without digitizing field processes, automation of back end processes is meaningless. When mobility solutions are inclusive to the end-user, it becomes a powerful value driver for a financial institution. Artoo firmly positions itself as an undisputed leader of the digitization development in this sector.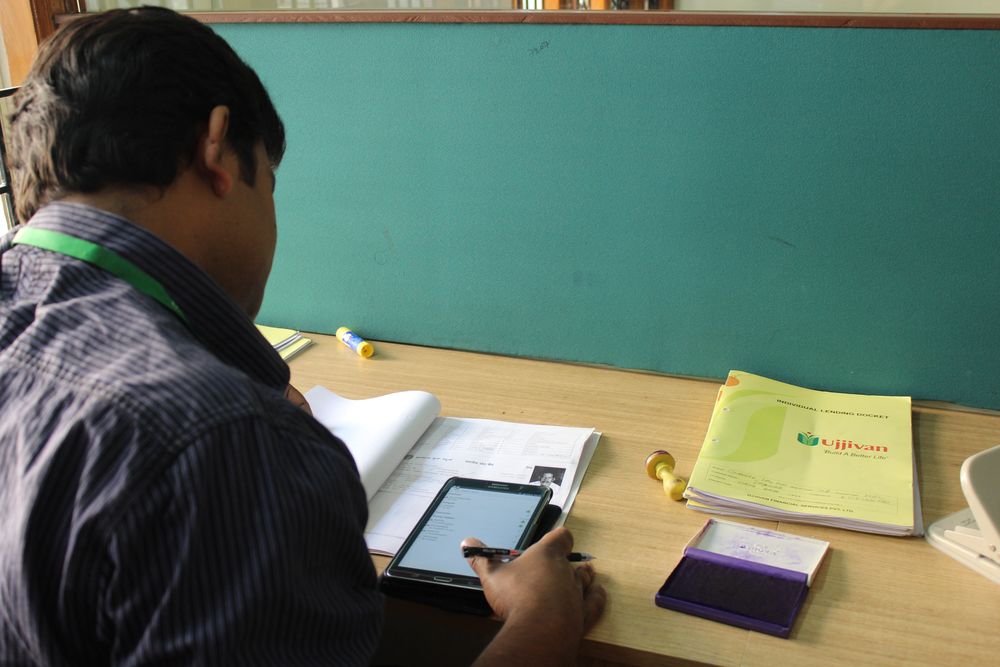 Fully digitized Individual Lending at Ujjivan.
Congratulations to Ujjivan for the new venture, and we're happy to be a part of their new journey. From a pilot to a complete digital LOS, we have scaled the distance with them. Ujjivan envisions empowering the borrowers as their key strength, which also resonates with our ideologies of bringing technology and its innovations to the people who need it the most.