Design elements and how they're perceived guide us to build better features and ultimately serve our users efficiently. While we factor in several outcomes while designing, the real magic happens on the field when the users respond and react to it.
But what if, we encounter the complete opposite of this? What if users fail to see what we did or if they showed us something that we failed to see?
Behavioural science delves deeper into the aesthetics of human psychology and offers meaningful insights that help build sustainable solutions. Ideas 42 is an organization that helps companies develop behaviourally informed product and service design through A/B testing. They tackle difficult behavioral challenges around adoption and usage of digital financial services in the developing world.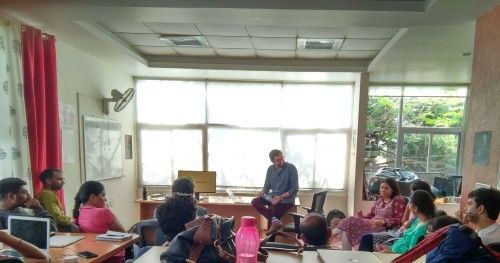 At Artoo, we are committed to drive superior adoption for our users. Our apps have been designed to support first-time tech users as well as those with minimal tech skills. Through this, we are able to improve user productivity, which helps our field officers serve more borrowers and ultimately brings us a step closer to financial inclusion. Ideas 42 and Artoo are collaborating together to implement behaviourally informed product design.