Work Out Loud is a series of posts that showcase our clients and partners' work in financial inclusion and the impact they are creating on the ground using Artoo's technology.
Started in November 2014 in Thiruvannamalai, Samunnati is a financial services intermediation company that provides innovative financial products & services to the agriculture value chain players in remote parts of Tamil Nadu. Samunnati has been using Artoo's Financial CRM technology solution since its inception. We talked to Nitin Chaudhary , Head of Products and Risk Management and Rajeev Kaimal , Head of Business and Partnerships about their work, growth plans, and technology for financial inclusion!
What excites you about the financial services space in India? And why agri value chain financing?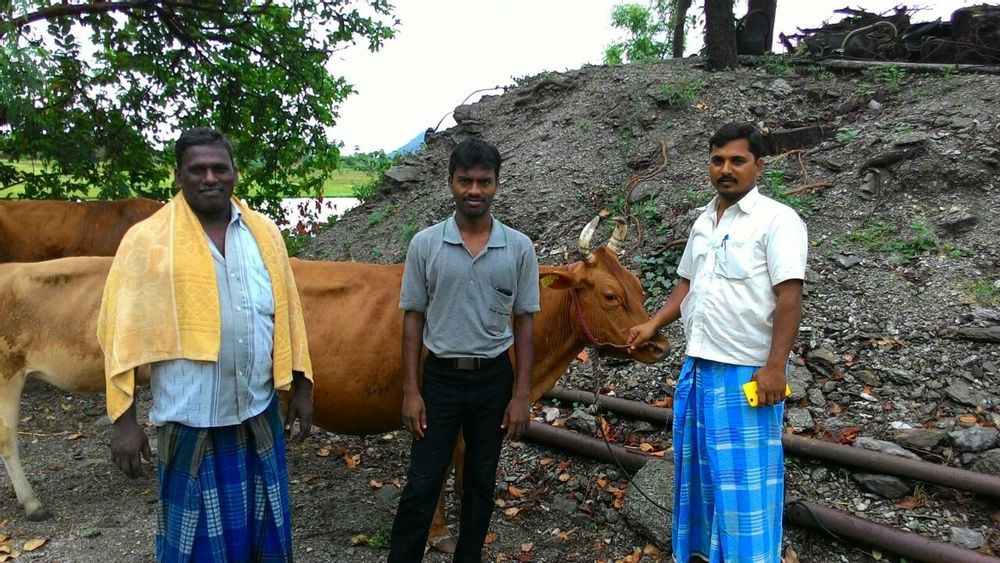 Samunnati started with dairy loans in Tiruvannamalai.
Nitin: Samunnati's core team has over six decades of experience in rural and agriculture financing. We wanted to put our knowledge of rural financing to address some of the challenges in lending to agriculture-based livelihoods. Most financial institutions were lending to either individual households or enterprises. While this was supporting them at one level, we realized that financing the needs within the entire value chain would result in collective and sustainable growth in the long run.
Rajeev: Also, we wanted to set ourselves apart in the lending space. Agriculture value chain financing was different from normal financial services and we wanted to create (financial) tools tailored to rural needs and context. This was exciting!
What financial products do you offer to your customers? Why do you think technology is a key enabler?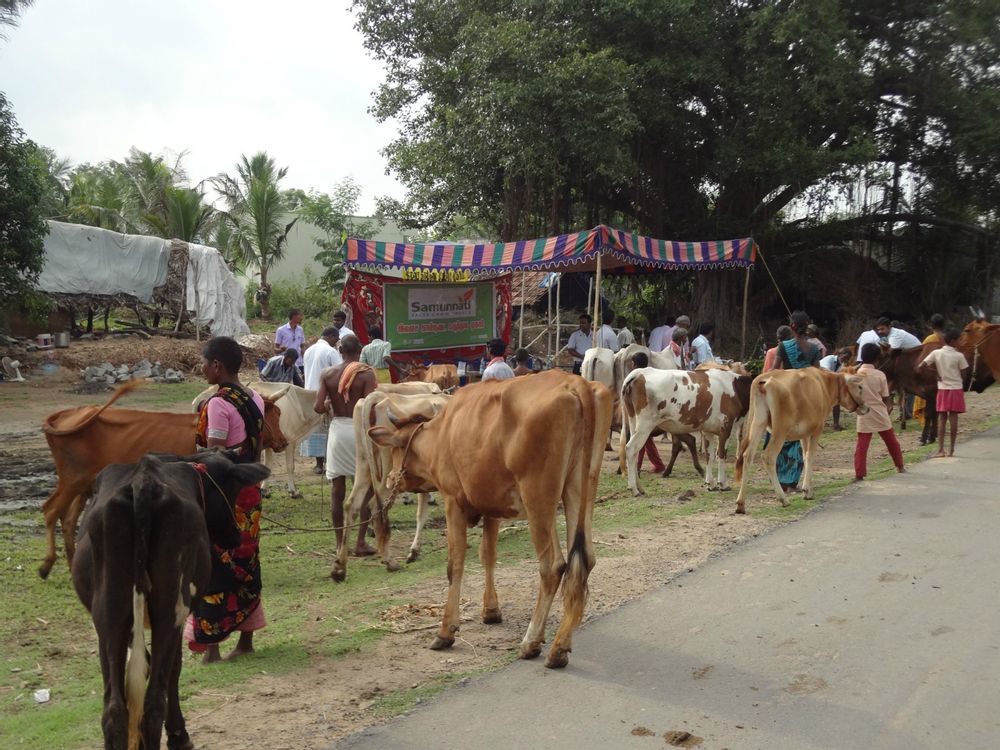 Samunnati lends to the agriculture value chain.
Rajeev: Samunnati aims to provide a range of innovative financial products & services to value chain actors and rural enterprises, taking into consideration their unique financial and other service requirements. We started with the dairy value chain and partnered with Edelweiss Financial Services to provide low-cost loans to livestock farmers. In addition to providing finance, we wanted to ensure that there is a market linkage for our customers. Thus, we set up our first branch in Tiruvannamalai, which was mid-way between Bangalore and Chennai metropolitan cities.
Nitin: Samunnati is driven by the philosophy that technology can make financial service delivery process in rural areas — simple and paperless. Since our customers primarily had undocumented incomes, we wanted to enable relationship officers (field agents) to identify eligible customers and perform cash flow analysis; and in the process, reduce loan errors and turn around time in loan processing. We believe that investment in technology can reduce customer acquisition costs, resulting in increased outreach. Artoo's technology solution is helping us achieve this. The cost of not using technology would have been much higher.
Today, Samunnati operates out of 5 branches and have around 1500 customers in rural Tamil Nadu. We are now clocking 300–400 loans every month to livestock value chain players through Artoo's technology platform. Our average loan size is INR 65,000. We are now starting our operations in Chitoor and Vizag in, Andhra Pradesh. We recently launched a structured value chain finance product targeted at smallholders & marginal farmers growing gherkin.
What are some of the unique challenges you face while serving rural customers?
Rajeev: Technology adoption has been a unique challenge. We wanted to hire local resources as field agents to take our financial products to the doorstep of our rural customers. Many field agents are usually first-time smartphone users and are not comfortable using new technology. Also, the application of new technology often comes with some technical glitches, such as poor internet connectivity, finding the right hardware within budget, etc, especially when working in rural areas.
Nitin: Data insights and analytics can be a big pain point in rural financing. Our customers are usually dispersed; have undocumented incomes, which can impede us from making quick credit decisions. The level of awareness of our business performance such as customer outreach, loan disbursement per field agent or per month, overall productivity, etc., would be poor without proper data insight.
How has Artoo's CRM technology solution helping you to mitigate some of these challenges?
Rajeev: Rural financing has no structure or workflow. We were very excited when we heard about Artoo's Financial CRM (Customer Relationship Management) solution. Artoo's Financial CRM was able to bring in a workflow management system, assisted with lead management, and processing and monitoring of loans. It is extremely helpful that this information is accessible to field agents, branch managers, credit and operations teams on real-time basis.
Nitin: Artoo's technology solution is high-touch, user-friendly and is customized to suit Samunnati's requirements. Artoo supports us in training field agents and also provides a dedicated internal support team that assists our relationship officers in Tamil. We were concerned about technology adoption as Rajeev mentioned, and there were certainly teething issues in the beginning. However, Artoo's support staff worked closely with our field agents to ensure that they are excited and happy with the whole user experience.
Further, the level of awareness has increased into our business and we are able to monitor and assess our overall performance. When we started, we never spoke of sales pipelines at different levels, but now we are able to drill down on our pipeline on multiple levels. This has been possible because of Artoo.
What are your future growth plans? How else do you think technology can help you?
Rajeev: We aim to serve the needs of micro, small, medium and large customers and thinking of loan sizes anywhere between 2 to 25 lakhs and above. By March, we want to increase our loan portfolio to INR 55 crores. In the coming months, we plan to introduce 3–4 new products for mango and other agriculture crops.
Nitin: Currently, we are doing several processes manually like audit, and training, etc. We are at a stage where we want to invest in a single system for all processes, which will give us a seamless end-to-end experience. For instance, we want to be able to conduct and manage audit on Artoo platform. We are thinking about bringing e-learning modules on Artoo platform for training our field staff, and sending alerts to our customers on client protection principles in their local language. We also want to be a data-driven organization and use analytics in a big way. We have already started working towards this and we see Artoo playing a big role in helping us mitigate this tech gap.
---
Rajeev Kaimal heads Business and Partnerships at Samunnati. He is an astute administrator with 15 years' experience in Strategic Planning, Project Management, Business Development, Client Relationship Management with reputed organisations in the Rural sector, Banking & Financial Services and Office Automation.
Nitin Chaudhary heads Products and Risk Management function at Samunnati. Prior to joining Samunnati, Nitin was Executive Director of Micro Pension Foundation and was head of VISA's Payments and Financial Inclusion Lab in India. He was responsible for projects and research initiatives in the areas of micro-payments, consumer financial services and financial inclusion.
Sowmya Suryanarayanan is a Rainmaker at Artoo, managing business development and operations. You can follow her on twitter @sowmyasuryan