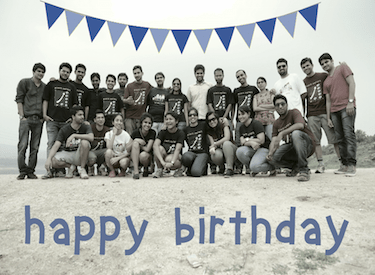 We passed an important milestone at Artoo — we celebrated our 5th birthday on May 16th! It was the rainiest day of the decade in namma Bengaluru. But that didn't stop this resilient team — the Artoo family set out on a beautiful road trip to picnic in the city outskirts, amidst beautiful mango orchards.
It was a well-deserved break, after spending countless hours working away at the Artoo Treehouse. Just as one would expect to see at a 5th birthday party, we played games, ate cake, explored the wilderness, and so much more!
But what was really heartening was the unflinching support and unconditional indulgence of all our plus ones, friends, and family. You might have heard it takes a village to raise a child. Similarly, here at Artoo we've very firmly believed that it takes a family to raise a startup !