Ujjivan & Artoo successfully complete pilot project of handheld field technology in 25 branches across 8 states.
In an ambitious pilot conducted over 2.5 months, Artoo's mobile and cloud-based solution enabled Ujjivan Financial Services to take its entire lending workflow, of their Individual Lending operations, online. Ujjivan disbursed 700 loans worth Rs. 5 Crore on Artoo's platform.
Artoo's handheld technology allows field tasks — such as customer enrollment, collections, monitoring — to be presented to the user as an application on an Android device (mobile or tablet). Backend staff can view and act upon processed field data, real time, through a web interface.
The field solution is holistic, covering every aspect of the lending workflow — generating credit bureau (HighMark, Equifax, and CIBIL) reports in real-time in the field, taking images of KYC documents using Artoo's advanced image processing functionality, inbuilt credit underwriting rules and approval workflows and role-based analytics on the device and web.
This functionality allowed Ujjivan to complete the entire loan processing in a single visit, eliminated data errors and reduced the average loan processing time by 27%. As a result, loans officers were able to process many more applications in a month, disbursing on an average 165% more loans than before, in some cases, as high as 400%.
Mr. Samit Ghosh, Managing Director & CEO of Ujjivan stated, "From a strategic perspective, we definitely need a handheld solution to improve our data quality and productivity. The field users embraced Artoo's technology as it helped them reduce error rates and TAT (Turn Around Times), and improve productivity. The pilot results are encouraging."
The pilot primarily aimed to evaluate Artoo's ability to work across geographies with fluctuating levels of Internet connectivity and across users with varying levels of education, technology literacy & language abilities. Twenty-five branches were selected across eight states — Karnataka, Tamil Nadu, Delhi NCR, Rajasthan, Maharashtra, Gujarat, West Bengal and Jharkhand, to test usage of mobile applications in well connected, as well as, remote areas. Users were selected based on years of experience at Ujjivan, language abilities and affinity to technology, providing a mix of capabilities amongst loan officers.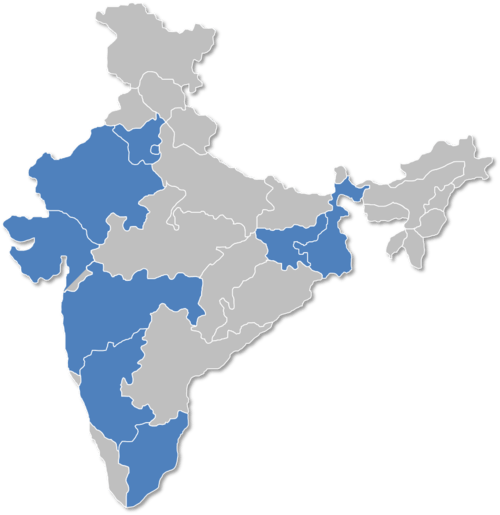 Artoo conducted a 2-day training for all users and found that once users processed 5–10 loans on Artoo's platform, they were comfortable using the software. There was no noted difference in performance between users, with each user taking an average of 40 minutes to process a complete application on Artoo — this is less than half of their average paper processing time.
Sameer Segal, Founder & CEO, of Artoo stated, "We wish to bring the digital revolution to financial institutions, like Ujjivan, enabling them to reach more end customers, offer tailored financial products and thereby create a much larger impact. We have recently forayed into the SME lending and affordable housing segments and see this entire sector leapfrog Banks in field technology. To cater to this trend we have expanded our solution to include modules in lead generation & credit underwriting, allowing companies to manage the entire customer lifecycle on our platform."
About Ujjivan Financial Services
Ujjivan Financial Services is the 6th largest microfinance institution in India, headquartered in Bangalore with operations pan India. Ujjivan provides loans to marginalized women in urban and semi-urban areas and follows both a joint liability model as well as an individual lending model.
About Artoo
Artoo provides intuitive and affordable mobile and cloud-based technology to financial institutions allowing them to manage all interactions with the end-customer on a single platform.