Prajna Bhat's reflections on her summer internship at Artoo
Summer 2012 was nearing and my search for an internship was on when I got to know about ARTOO through my college seniors. ARTOO's founder, Sameer Segal, is an alumnus of my college, NITK. I immediately mailed him my CV and soon received his invitation to attend their DROID HUNT event.
Droid Hunt was a two day recruitment event. The first day was a complete introduction to Artoo and its diverse Team, not to forget the "chai and samosa" combo that was always a part of any event at Artoo. The second day had really challenging rounds of interviews plus online coding. This event was my first experience with ARTOO and when I was selected at the end of it, I felt proud to be a part of their team.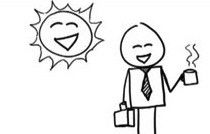 The first day at Artoo started with Sameer's orientation followed by the review session held every Monday where we discussed the activities of the previous week. We were also told about our work and the learning period started from the very first day. Artoo gave me exposure to the real Tech world, the work was not easy but Sameer spent a lot of time with us in spite of his busy schedule and helped us with the work. One important thing I learnt at Artoo is "Build to Learn". When you start learning something new, reading just the theory doesn't work but building an application of your own does.
During work hours we used to sometimes have small talks and discuss current topics in technology. Sameer would share his knowledge about the world and we got to boost up our knowledge. I learnt a lot of cool tech related stuff like Backbone.js and CouchDB and also few art related things from Uttam like origami and Photoshop tips. Yes it's not only Tech but also Art which is why it's ARTOO! The best part about ARTOO is that it has a flat hierarchy system and even interns are treated as employees. Artoo also gave me opportunity to visit various start-up events and networking dinners where I met a lot of people who worked on cool and interesting stuff.
During my internship, I was glad to celebrate Artoo's 2nd birthday with a team picnic at Wonderla. Another time we all were invited to Sameer and Indus' place for a fun challenge where we had to build something useful in 2 hours with materials worth Rs. 100 only. Me, Indus and Harsha came up with a creative desk set which had a pen stand, a card holder and a cute little funny puppet. We gave the funniest presentation (thanks to Harsha) and achieved the first place among the 3 teams and got the beautiful lamp shade made by Uttam. Uttam was the judge since he was THE ARTIST and no one could ever compete against his team. Sameer's team had come with an interesting board game but they lost marks for messing up the whole room with Fanta that too just to make a timer. Kavita's team had built a cute little pink robot and they got the best gift — "DELICIOUS CAKE" (of course we all got our share).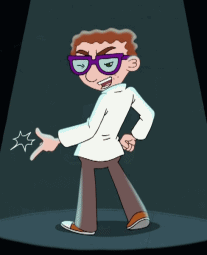 A few crazy moments at Artoo. One day after a heavy lunch when we were all a bit sleepy Sameer came up with this crazy idea to DANCE in the office to shake away all the sleep so we played loud music and danced like we never had before. Another evening we were all having a meeting in the office when suddenly it started raining heavily. Later we realised that it was actually a hail storm. Sameer stopped the meeting half way and ran out to the terrace and we all followed him. We all got drenched in the rain with ice cubes all around us and then came back inside to continue the meeting. These are few Artoo memories which will always remain with me.When this journey had begun, I had heard a lot about this start-up, but was less acquainted with the life here. I can feel the change in myself after completing an internship with the people of ARTOO. It's a great place and this was my best summer internship ever.
About the author:
Prajna is a student at the National Institute of Technology, Surathkal currently pursuing a B.Tech in the field of Information Technology. She grew up in Goa and enjoys trekking and trips to new places. During her summer internship at Artoo, she worked on building dynamic web interfaces called CouchApps (using Backbone.js) that interact with data on CouchDB.