SmartCEO's article on technology for microfinance features Artoo — "read more" here or view the complete article on SmartCEO.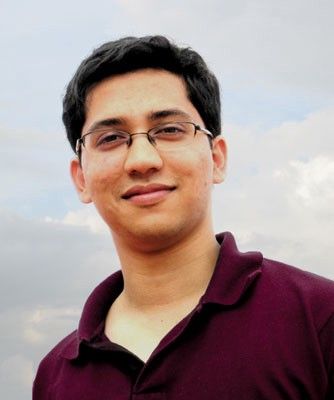 In the current times, microfinanciers might benefit immensely by focusing their efforts on the development of technology relevant to a changing industry.
Financing the unbanked comes with its own set of challenges. Microfinance institutions (MFIs) often deal with complexities that regular banks do not face — collection and disbursement of funds, building a credit history, loan sanctions for peer groups and such others. In the recent times, the sector has faced flak for levying high interest rates and resorting to high pressure collection tactics. In the future, MFIs could look towards technology to provide a simple, fluid solution that keeps up with the industry's developing scenario and allows them to develop tools which aid in customer analysis and risk assessment. We take a look at some of the technology services and products in the market that serve as enablers for these institutions, the field agents and primarily, the customers.
Artoo Slate
A software solution that works on the android and cloud computing model, Slate facilitates the cumbersome process of data entry. "Our services come ahead of the core banking system of MFIs," says Sameer Segal, founder and chief-executive officer of Bengaluru-based Artoo IT Solutions Pvt. Ltd. Developed to be a touch-based interface, Segal says that Slate is very user-friendly and hence, field agents do not require much training to use the software. Compatible with over 300 devices, Slate eases data entry of single or group customers, takes pictures of important documents, automatically gives details of remote locations using GPS and works offline as well. "The idea is to cut down on the back and forth of data travel for verification and unnecessary paperwork," adds Segal. With an MFI's workflows mapped onto its system, information can be verified on the spot once it gets uploaded. According to Segal, a pilot project with Ujjivan, a microfinance institution, found that the software helped improve field agents' productivity by 35 per cent and reduced loan disbursement time considerably. "With attrition being one of the main problems for this sector, Slate can help reduce their work pressure," says Segal. Built on a cloud platform, the software is scalable and can be integrated with an MFI's core banking technology in three weeks time. Slated to commence production by July end, Segal says the pricing varies on the number of agents and the volume of information and it can be between Rs. 150–800 per agent. It has also partnered with Dell to provide devices and Segal hopes to break even on this particular product in one year.
Mahathi R. Arjun in The Smart CEO