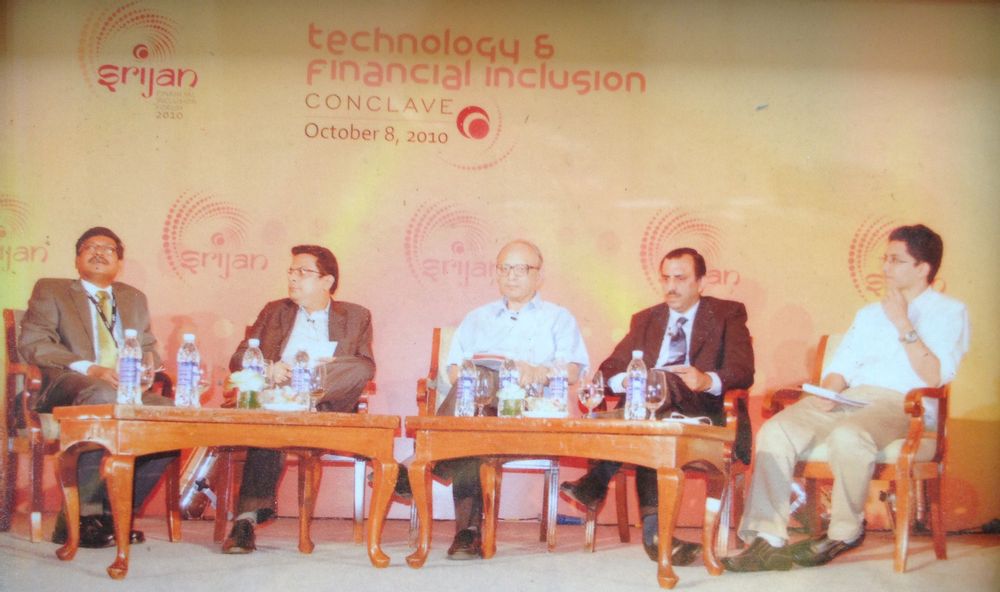 Sameer on "Low-Cost Alternate Deliver Channels: Leapfrogging Access to Finance" Discussion Panel at Srijan 2010.
We wanted to share some news with you. Artoo was invited for a conference, Srijan: Microfinance & Financial Inclusion Technology Forum in Mumbai (Oct 7–8, 2010) and we were quite thrilled because it's an invite only conference that we've had our eyes on.
And then they asked Sameer to be on a panel on Low-Cost Alternate Delivery Channels: Leapfrogging Access to Finance (you can read more about it here) and even asked us to showcase Artoo Slate on the product demo panel (covered in this week's Starting Up/ET Now — Saturday 4pm, Sundays 4:30pm — look for us around the 20th min).
Our demo was enthusiastically received (some Twitter updates from the conference are copied below) and we're feeling quite happy with our progress so far. We really wanted to thank you all for your support! We could never have done this without you.